Flask Tutorial
Description
Welcome to Flask Tutorial course, in this course we are going to learn about Flask Web Framework for Python Programming Language, so Flask is a web framework. This means flask provides you with tools, libraries and technologies that allow you to build a web application. This web application can be some web pages, a blog, a wiki or go as big as a web-based calendar application or a commercial website. Flask is part of the categories of the micro-framework. Micro-framework are normally framework with little to no dependencies to external libraries. This has pros and cons. Pros would be that the framework is light, there are little dependency to update and watch for security bugs, cons is that some time you will have to do more work by yourself or increase yourself the list of dependencies by adding plugins.
Flask Crash Course For Beginners
About the instructor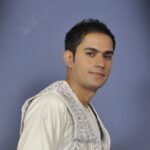 My name is Parwiz Forogh, and iam the founder of this website, I love to teach and make online courses with source codes, hopefully you learn something from the courses that iam making.