Python NLP
Description
In this Python NLP course we are going to learn about Python NLP (Natural Language Processing), and there will be different topics that we want to cover. the topics that are going to be covered in this course are Tokenization, Stemming, Lemmatization, Stop Words, Frequency Distribution, Wordnet, POS Tagging, Default Taggers, Named Entity Recognition, Enchants and many more, so as you know NLP is concerned with the interaction between natural language and the computer. also if you see Natural language processing is used everywhere, from search engines such as Google , to voice interfaces such as Siri, in this course we want to use two libraries, the first one is NLTK or we can say Natural Language Toolkit, and it is one of the most popular and widely used library in the natural language processing (NLP) community. the second library that we want to use in this course is TextBlob.
Python Natural Language Processing
About the instructor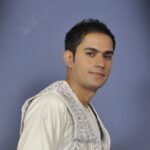 My name is Parwiz Forogh, and iam the founder of this website, I love to teach and make online courses with source codes, hopefully you learn something from the courses that iam making.