About Course
Welcome to React Native course for beginners, in this course we are going to learn about different topics in react native, so react native is an open source mobile application development framework, it is created by Facebook in 2015 , using react native we can build mobile application for Android, IOS, Android TV, macOS, tvOS and Web, also it lets you create truly native apps and doesn't compromise your users' experiences. It provides a core set of platform agnostic native components like View, Text, and Image that map directly to the platform's native UI building blocks, it has fast refresh system, it means that with the power of JavaScript, it lets you iterate at lightning speed. no more waiting for native builds to finish. save, see, repeat.
according to thier website, it is being used in thousands of apps, but it's likely you've already used it in one of these apps like Facebook, Instagram, Wix, Uber Eat, Skype and many more.
Show More
What Will You Learn?
By learning this course you will have a complete understanding on React Native mobile development.

You will learn different concepts on React Native and we will learn about different built components in React Native.
About the instructor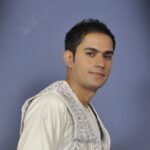 Programmer & Instructor
My name is Parwiz Forogh, and iam the founder of this website, I love to teach and make online courses with source codes, hopefully you learn something from the courses that iam making.
Course Curriculum
React Native Course For Beginners
Student Ratings & Reviews
No Review Yet